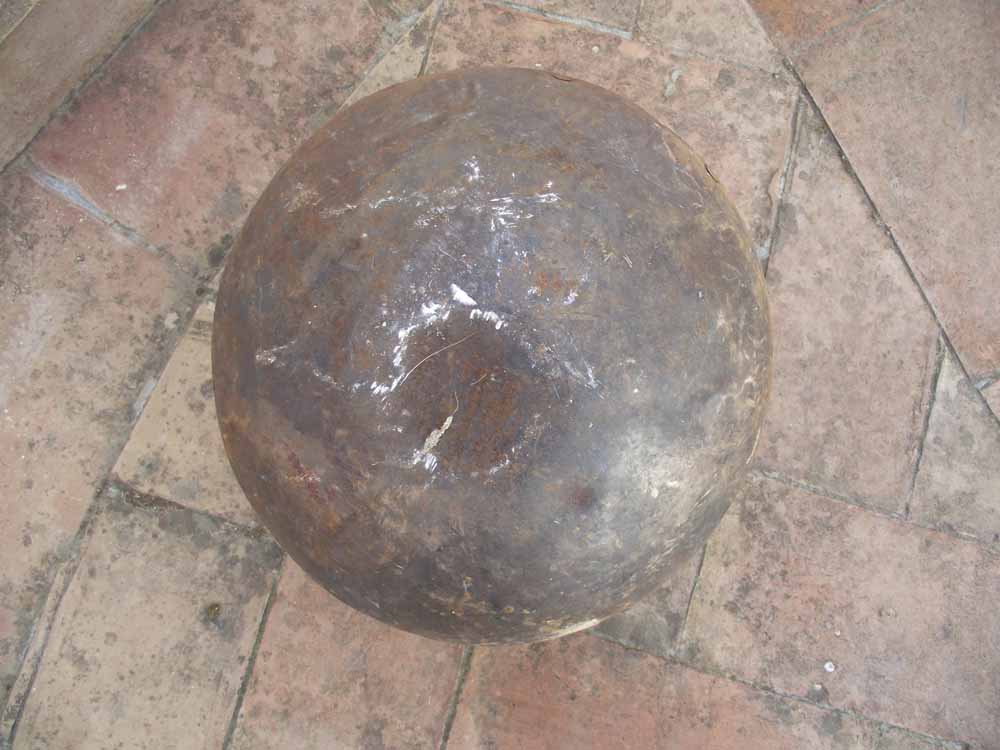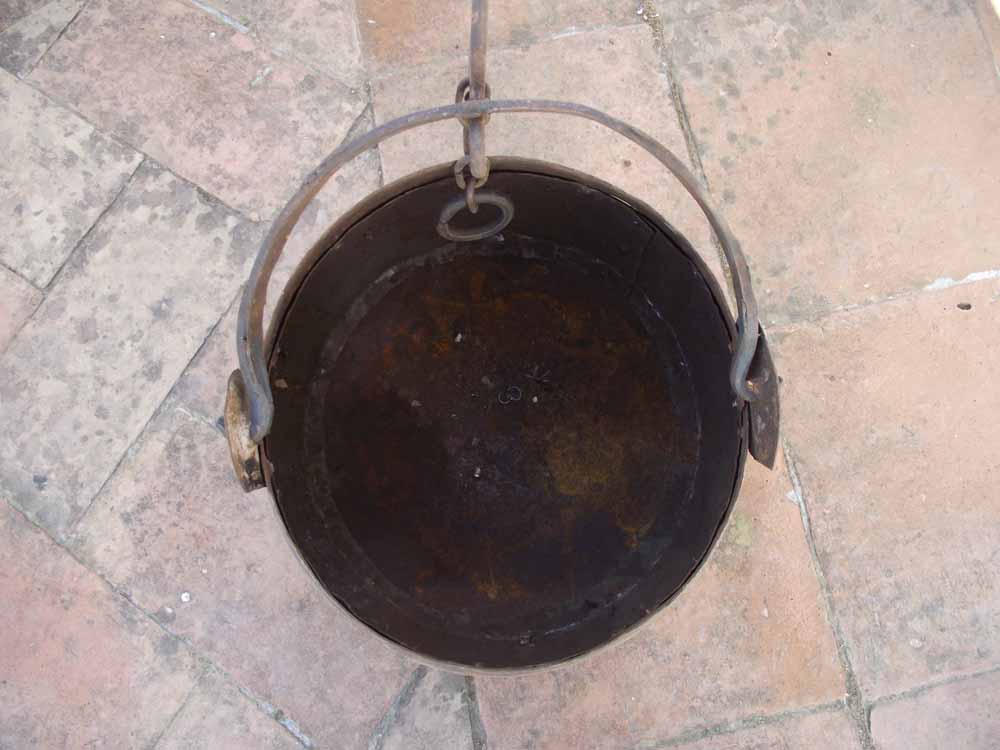 Most riveted cauldrons, used for re-enactment, will leak unless they are prepared before use. The easiest and most authentic way to do this is to use porridge! This works in a similar way to Radweld in car radiators. Some people have them tinned as they think that this more hygienic and also seals them. The metal is in contact with the fire so any bacteria will be killed by the heat, so this is unnecessary. I have been supplying these cauldrons for a number of years and no one has complained that they have died (or any other illness)!
Step 1. Use a metal scourer to remove any loose rust, paint and spiders. Swill out.
Step 2. Prepare your fire and suspend the cauldron.
Step 3. Fill with water and add porridge oats. Bring to the boil and simmer for about an hour.
Step 4. Remove porridge and swill out.
Step 5. Re-fill with water over fire, check for leaks and cook out surplus porridge.
Step 6. Empty out, dry and then oil with cooking oil (engine oil tastes horrible!).
From then on look after it as you would any iron cookware. After a while it may start to leak as the metal plates will move as they expand and contract. If so, just repeat the process.
Paul Craddock
Druid